Activities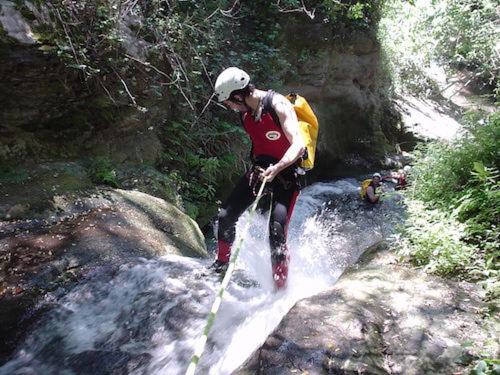 Rappelling in La Sima del Diablo, here in the village of Juzcar.

This activity is undertaken with a monitor, a paid service from any of the many local companies offering equipment, i.e. - harness, helmut, boots, wet suit, etc, and insurance ensuring you have a good experience.

La Sima del Diable is not a difficult exercise but does require the equipment proivided by the monitors. Give us a call for more information and pricing.
Hiking / Walking
Birding / Bird Watching